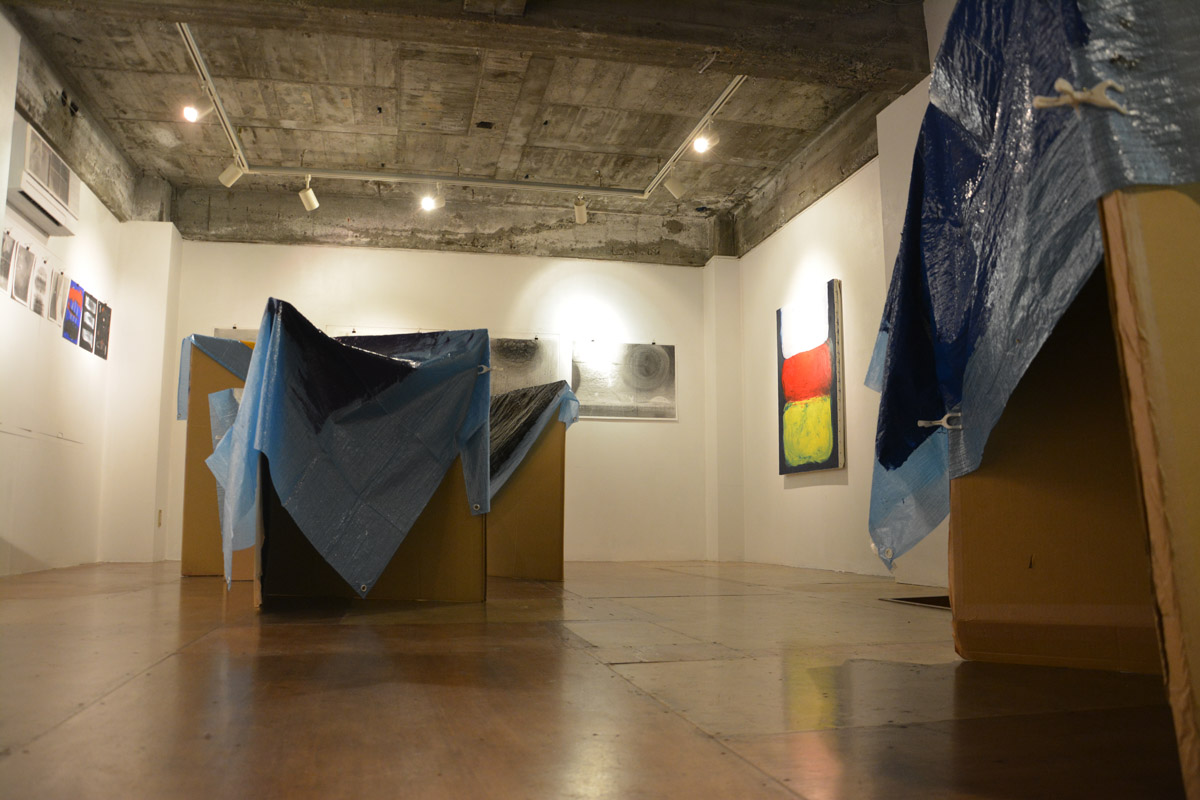 Murasaki will hope to focus on difficulties to be understood, feeling lost in translation, trying to understand others and be understood.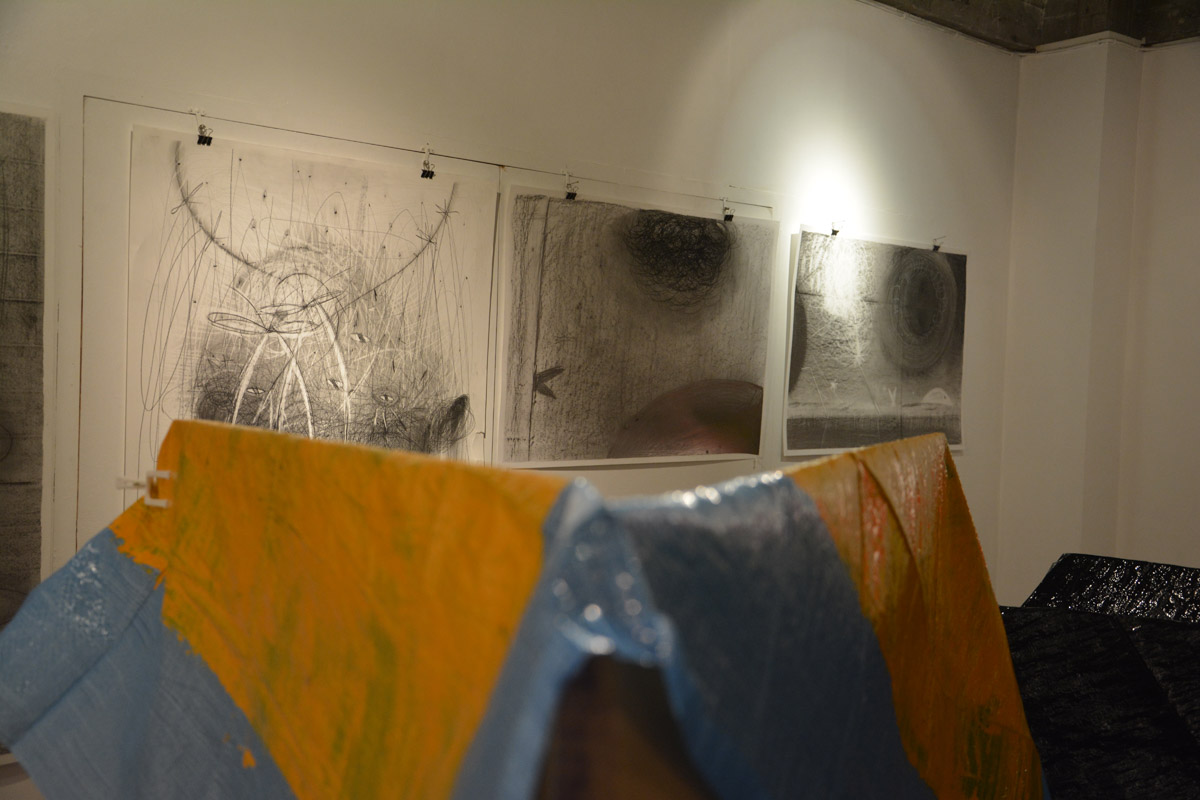 紫
Murasaki or purple ideally will convey the feeling of transitional spaces.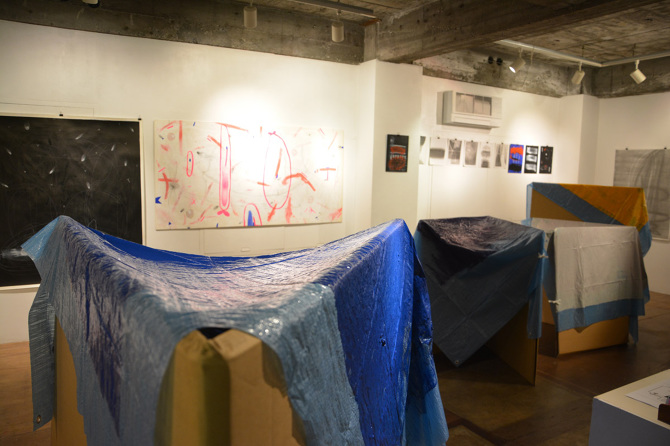 Purple will also try re-contextualized practices that seem to have come to a decisive and meaningful point undertaking a residency as the likes.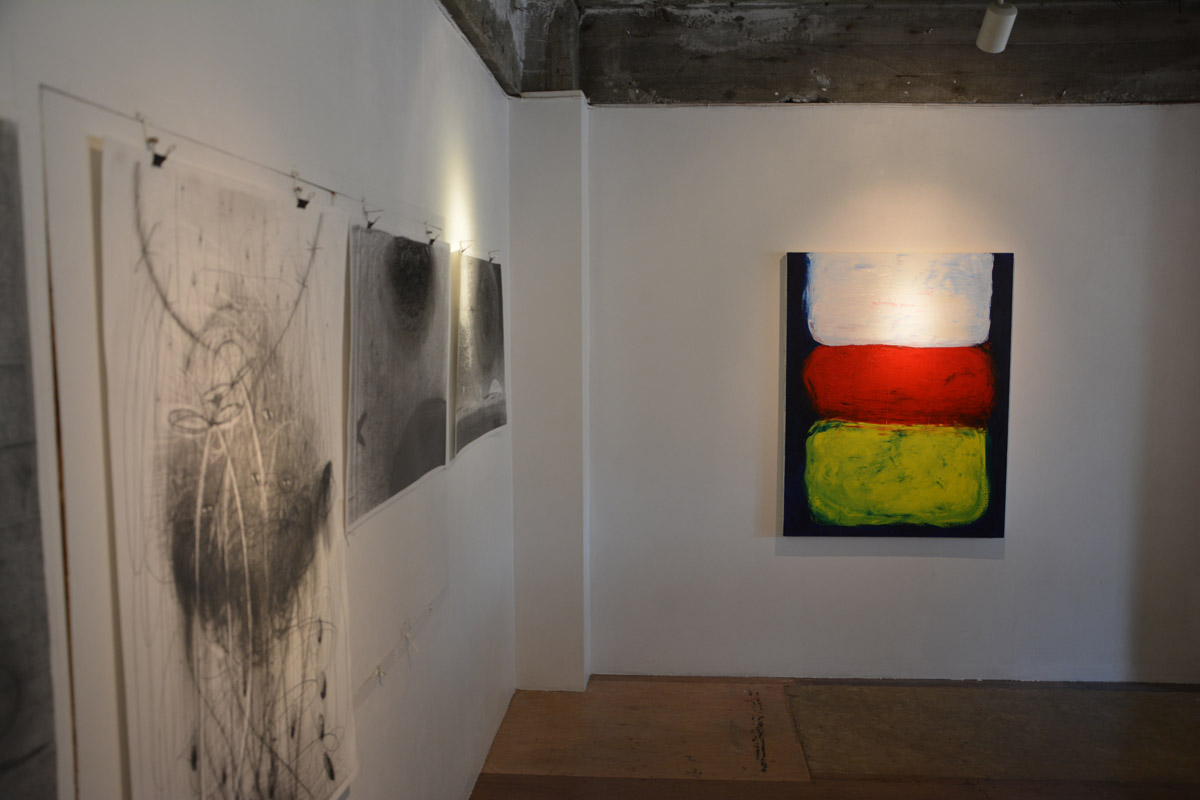 Emmanuel Montiel (Spain) and Bahia Haddam (Canada) along with Ayaka Nonaka (Japan) collaborating with the two artists in residence for this show, will produce new works and hope Murasaki or purple to be a chance to reflected on their time spent together in Japan and the influence it had on their respective works.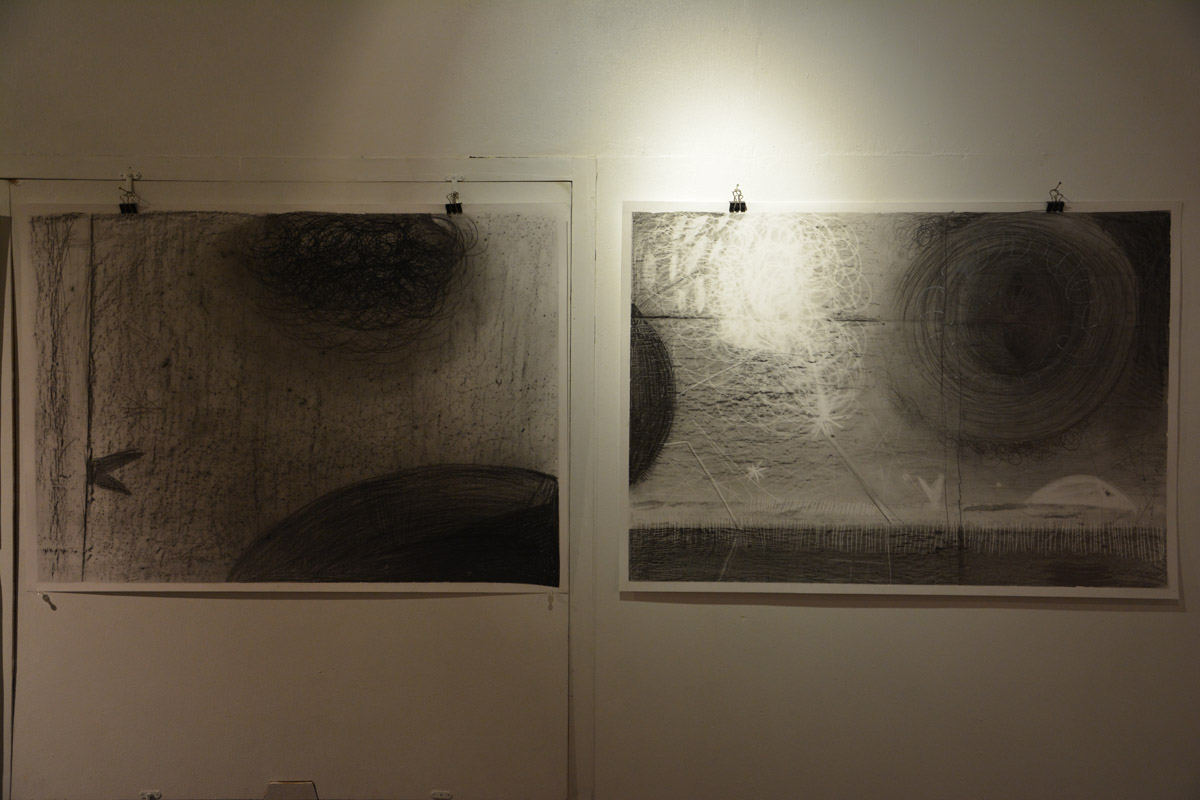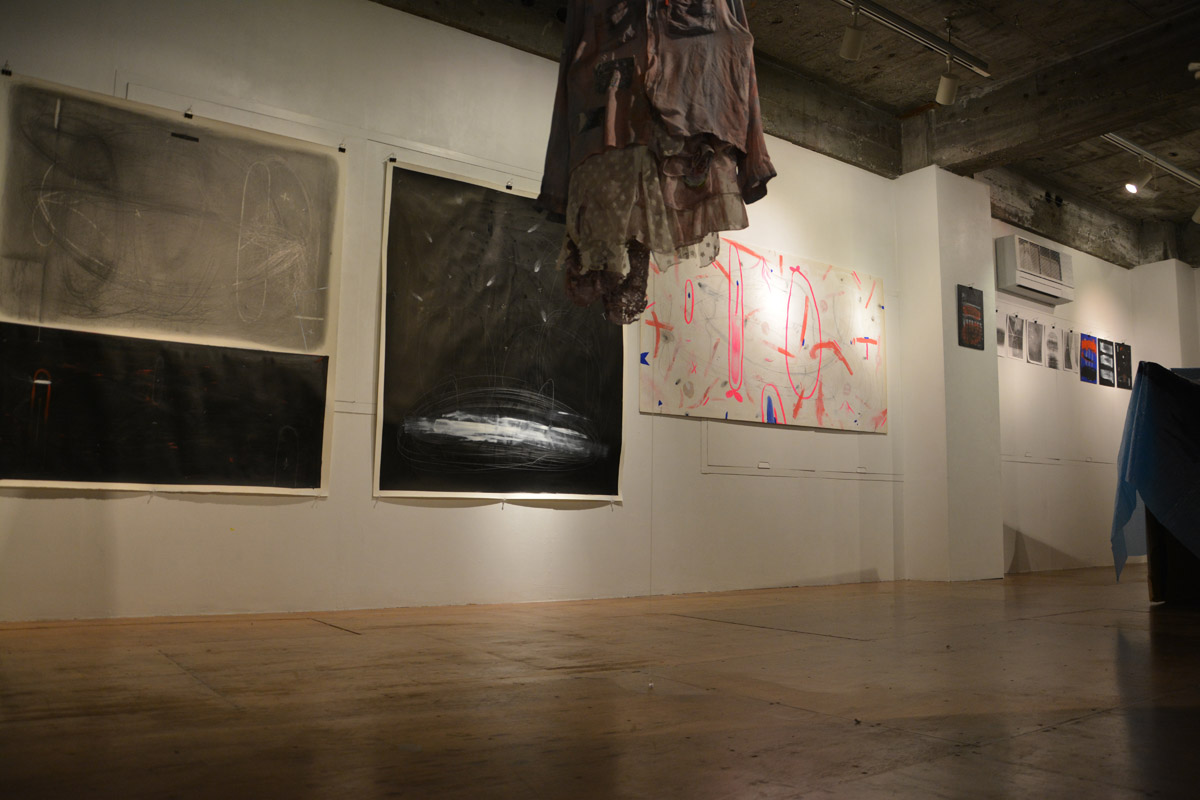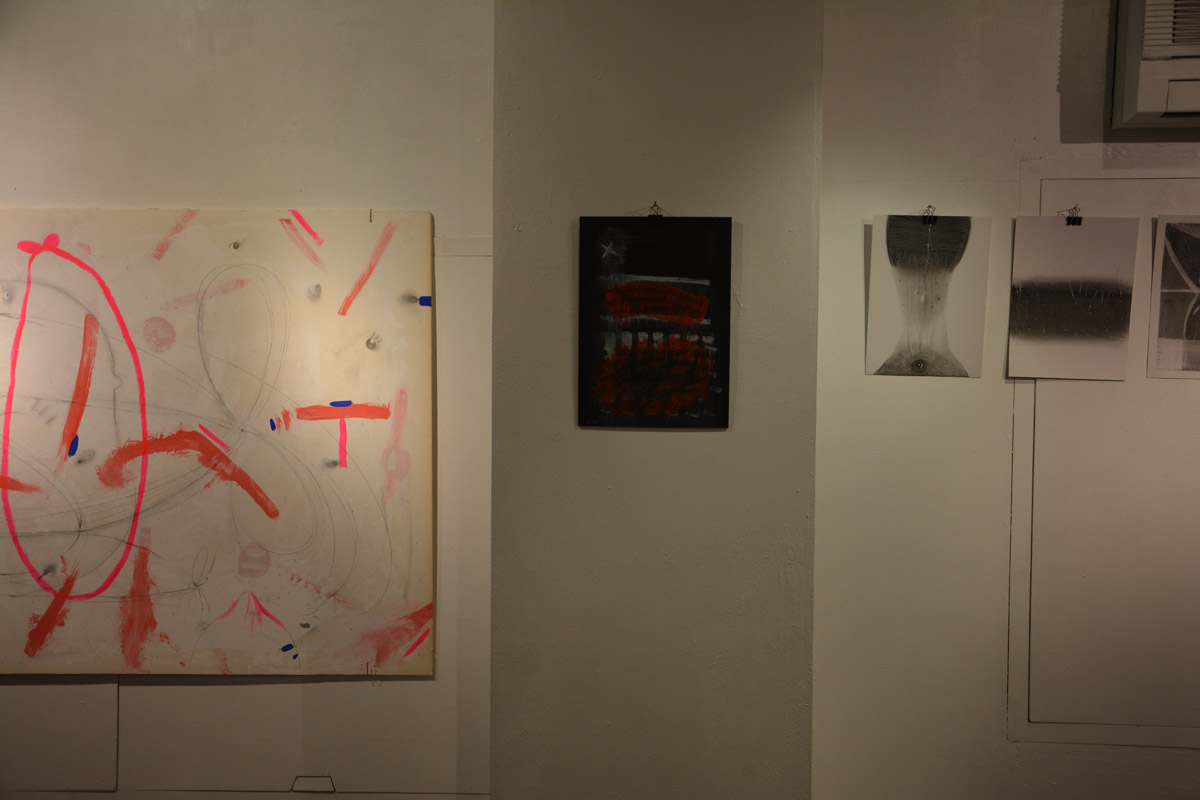 Practices mainly grounded in or around painting, the show will extend the pre-concived ideas and more traditional knowledge some might carry and try to bring into the light languages around drawings, objects in space, colors and surfaces.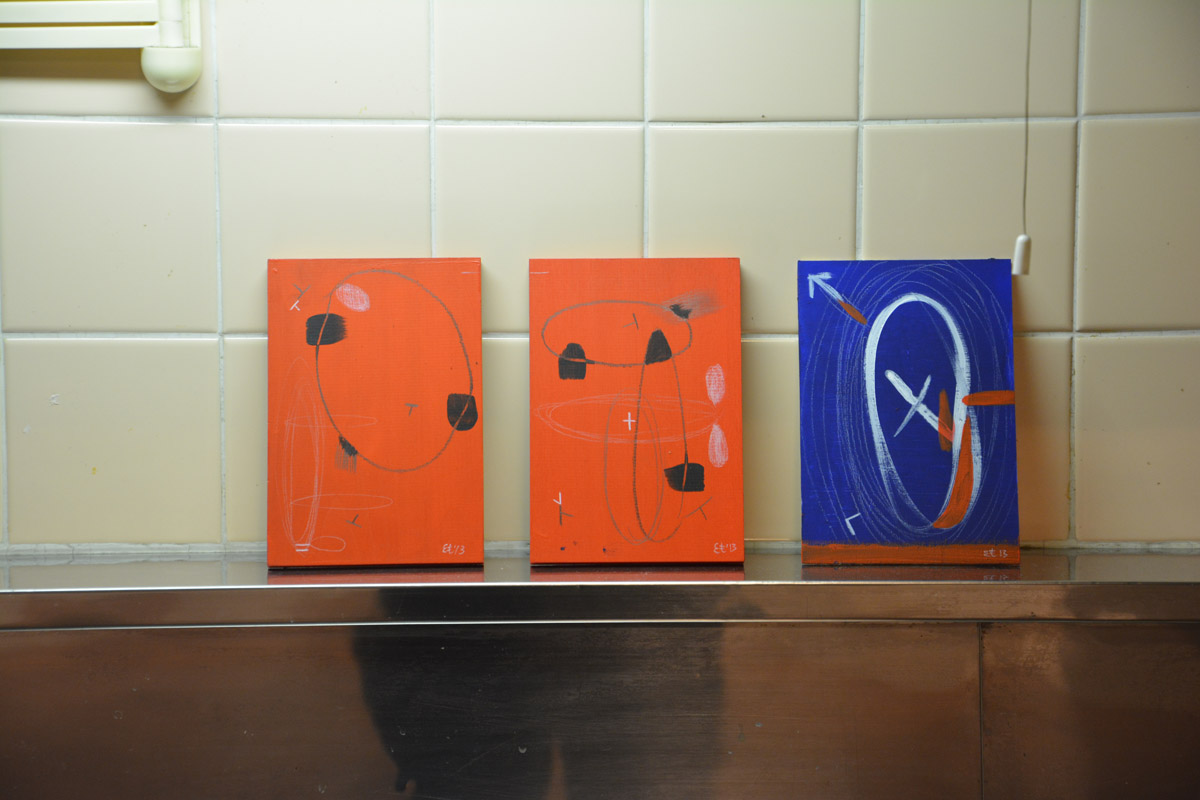 「むらさき」は日本語の海の中で迷子になる感覚―異言語の中で互いを理解し合うことの難しさに焦点をあて、「purple」は異文化の中で生活することの意味深くまた決定的なことがらを、再び自分の文脈に当てはめてみようとしています。

3人の新作で構成される本展は、甲府で同じ時間を共有しながら生活し制作した体験を反映するものです。偶然に同じレジデンスに滞在した縁で出会った2人と、甲府在住の地元の学生が互いに影響し合っています。

展示はいわゆる古い絵画の枠からはみ出しています。日本の伝統的な知識や軽い若者ことばが、ドローイングやオブジェになって空間・色・物体の表面に表出します。

この展示会場を、日本の美しい紅葉やカワイイ文化の過剰な美、または作家と来場者が制作や文化背景について語り合う場にしたいと思います。現代の日本の文化現象は世界を見ても希であり、ここでしか体験できなかったことがたくさんあると言います。彼らが憧れて来たニッポン、そして体験したニッポンを体感しに来てください。パープルドリンクとパープル・レイン(楽曲)を用意してお待ちしています。
Pink fantasy
Acrylic on cardboard , 200cmx120cm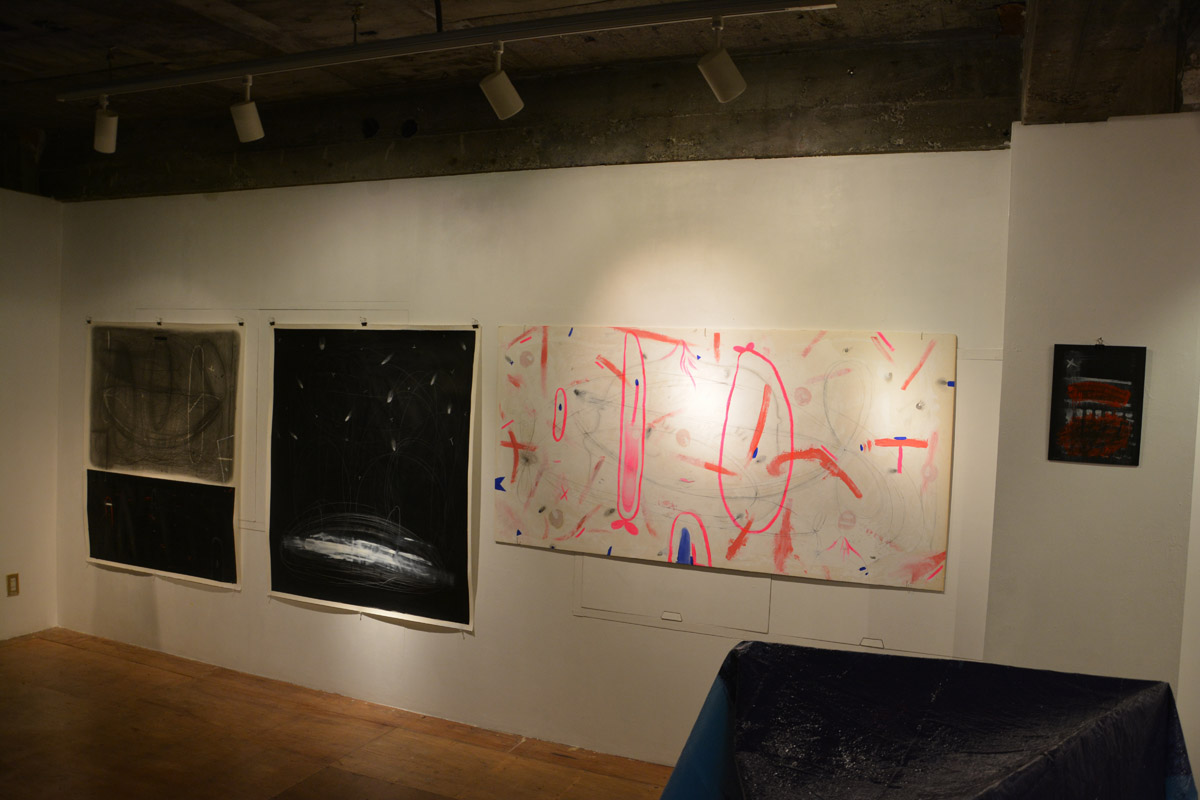 We hope Murasaki or purple to become the space to talk about the overdose of beauty experienced in Japan, orange leaves in autum, the meaningful shifts in practices, how so many things are underniably cute and reflect on the freedom we had here and what make us elsewhere.